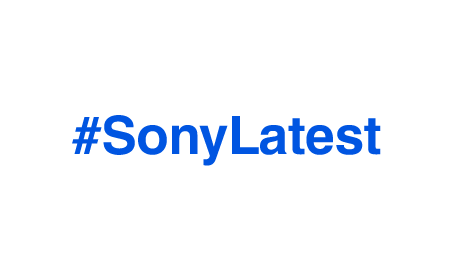 It's time to push things once again to the next level. The only way Sony Insider is going to survive and have real longevity in the future is turning the website into a service. Sony Insider is a blog, or a digital magazine if you will, but the problem is that I read way more Sony news than what I (and Stan) publish every day. It's impossible for us to cover everything, at least to the standard in which we usually present things. Originally when I started the site it was a sort of a graduation from creating Minidisc Community Forums and ATRACLife. Things have evolved greatly with varied and unique content, huge traffic gains, bulletproof CES performance, HD Video/Reviews, and now our latest effort – #SonyLatest.
#SonyLatest is a hashtag. A hashtag is a way to unite global Tweets around some particular topic. Basically, these are tags that that help those who seek similar content discover your Tweets. And the plan is to keep it fresh. So fresh that its being updated 20-30 times a day with cherry picked links to the best Sony content we can find. I want this to be something big. I want this to be the lifestream of the Sony brand, covering everything possible for everyone to see when it happens. I want this to be a necessity, like as often you check a news site, such as how they have Breaking News. It also allows us to speak about upcoming SI stories, too. This won't replace content on the site, but rather to make the site even more exciting to use every day.
I have already placed two widgets on the site featuring #SonyLatest – one on the front page to the right of the main story on the main index page, and one to the right within a story. You can also click on the "Join the conversation" link and it will take you to our Twitter site that has #SonyLatest with all the posts to read in an easy manner. Anyone can contribute to #SonyLatest, but for now only #SonyLatest posts by us (@SonyInsider) show up on the widgets in the site.
There's no two paragraph description, advertisements, etc – it's the topic title of the cool story we found, parenthesis with slight description if necessary, a shortened link to the story, and the hashtag #SonyLatest. Every link in #SonyLatest by us will always be legit. Only the best. I have ambitions to court several Sony twitterers too and see if they will start using it too. #SonyLatest is all about making Sony Insider and really the latest cool Sony links a service for the consumers and the fans.
Let me know what you think and spread the word, friends.
Also, I would like to thank @AndrewMagann for this idea, as I had watched him post links often to great Sony content in this manner. It made me realize how powerful that action can be if done consistently.